Headphones come in different sizes, shapes, designs and price range. However, one thing is that they only come in two distinct styles, i.e., open or closed headphones which are also known as open-back or closed-back headphones.
However, there is a less common headphone style that tries to balance both the open and closed headphones into one package; this is a semi-open headphone.
If you are in the market looking for a new headphone, then, learning the differences or the positives and negatives of each of these headphones styles are as important. You can also check out our headphone buying guide or an in-depth article on the three different headphone designs, in-ear vs. on-ear vs. over-ear.
So, without wasting much time, let do this!
Open back headphones are simply headphones that have a perforated, vented or mesh covered ear cup enclosures that present a kind of see-through quality. Due to their open nature, when you check the enclosures of open-back headphones, you can usually see the headphone driver.
While they have not risen to popularity like closed headphones, open headphones are the best when it comes to audio reproduction. So, if you are a music lover who values the experience of better sound reproduction, then open back headphones are a preferred option.
However, this is not to say that open headphones are a perfect match. They do come with their fair share of challenges which you might not be in-terms. However, before we delve deeper into these setbacks, let's see what closed-back headphones are.
Most of the headphones you usually encounter in retail stores or online are of the closed back kind, although open headphones are also growing in popularity.
What is a closed back headphone?
Usually, the way to identify a closed-back headphone is looking at the earcups. Closed back headphones will lack the vents, perforations or see-through mesh mostly associated with open headphones. Instead, the back of closed back headphones is completely sealed.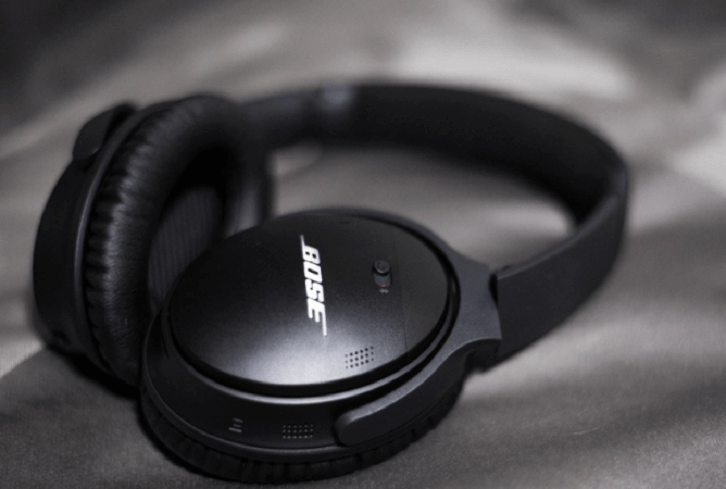 Due to their closed-back nature, these type of headphones offers better noise isolation by blocking out a lot more noise from the outside world. However, a closed headphone's sound may not be as natural sounding as it would on a pair of open back headphones.
Semi-open headphones are more or less closed but do not completely seal the headphone drivers allowing the passage of air and sound in and out of the earcups.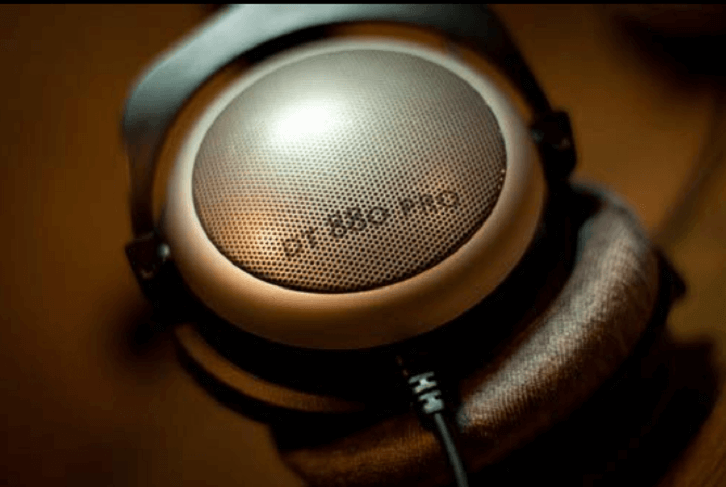 Semi-open back headphones are much less common and do not offer many advantages over the closed or open headphones. Mostly, semi-open headphones come with some benefits of open headphones but will also have all disadvantages associated with open-backs.
Both open and closed headphones can be over-ear, on-ear or in-ear headphones, but there are differences to both these headphone styles. Each style has its benefit over the other, and this is where things get interesting.
1.
When it comes down to the reproduction of better sound and its quality, open back headphones are generally considered to give out superior sound compared to the closed-back kind.
Because of their openness, they tend to be better at delivering natural and more realistic-sounding music. Since sound and air can come in and out of the earcups, reflections of sound are minimized leading to better accuracy and clarity of sound.
Being open also means, open back headphones have less air pressure to work against; as a result, the drivers in the earcups respond more efficiently and quickly to the changes in the audio signal that is transmitted.
With Closed headphones, the earcups contain the sound and air in the earcups. This in general causes closed back headphones to reproduce low frequencies (Bass) that are richer than open headphones.
The sealed nature can also work against closed headphones. When The sound waves get trapped in the earcups of closed headphones, they cause the sound reproduced to lack clarity or somewhat be colored. To enhance the sound, manufacturers try to incorporate anti-resonant materials that absorb sound waves and reduce the reflection.
2.
Closed back headphones are best in offering the maximum possible level of sound isolation. Once the earpads create a complete seal around or on your ears, then there should be no air or sound flow in or out. If sound escapes into the earcups, then the quality or density of the material used on the earpads should be improved.
Because of better sound isolation, closed headphones are well suited and ideal for people who want to enjoy their music in busy places such as train stations, shopping malls, airports, etc. Most audio professionals such as DJs, studio producers or mixers, also prefer closed-back headphones because they allow better concentration and isolation.
Not only do closed headphones offer sound isolation, but they also keep the music you are listening to from escaping outside. This could come in handy in places such as the library or on a plane/car/bus where you can listen to your music without disturbing those around you. Closed headphones will also offer privacy since no one can tell what you are listening to, even if he or she are sitting next to you.
Open headphones are poor at offering sound isolation from the surrounding environment, especially in noisy places. Thanks to their open back nature, when using them you will still be able to hear all or most sounds around you.
For this reason, the use of open headphones in the outside world might come with challenges but, in quiet places where you can hear your music without interference, they would work better. However, because of sound leakage, using this type of headphone in places like the library would be unethical.
However, for those people that need or want to be aware of their surroundings, then open back headphones are excellent. If you enjoy your music while jogging or running in a busy area, then open back headphones can be safer to have on.
3.
Another area where open headphones beat closed headphones hands down is the soundstage.
Soundstage is the ability to perceive the depth and location of instruments or speakers of both.
Open headphones have a broader/wider, deeper and more open soundstage experience since their backs are not sealed. The soundstage of open headphones can translate to the feeling you get when you are listening to a correctly placed stereo system. The music out of open headphones is more immersive and has more presence.
On the other hand, closed back headphones tend to have a smaller, less airy soundstage. The experience can be described as "in-your-head" because you can hear and feel like the music is coming from the inside of your head rather than flowing past your ears. The effect of the soundstage
In closed back headphones can range depending on the headphone's construction, material and price tag.
4.
A portable headphone is a headphone that can be carried or moved around easily.
But in this case, when it comes to portability, closed headphones score high.
Open headphones leak all their audio to the outside world. Besides, they do not provide any noise isolation for the user. For this reason, open-back headphones are a preferred option to use at home or at the office where you can listen to your music without distractions from the outside world, or without interfering with other people.
Whether in noisy or quiet environments, Closed headphones are versatile to most situations. They offer better sound isolation and do not leak.
5.
Usually, what determines the comfort of a headphone is the build quality and material quality, and not really by the fact that a headphone is open or closed.
However, comparing open and closed headphones each has its highs and lows.
For example, Using open back headphones in a hot environment would be ideal because they do not head your ears as much as closed headphones. However, in cold environments, closed headphones too would come in handy.
6.
Currently, some of the best headphones that are in the market are open headphones. These include the likes of the Focal Utopia, Audeze LCD-4 or the Sonoma Model One Electrostatic headphone.
Though some of the best high-end open headphone models are pretty expensive, You can get cheaper ones such as the HiFiMAN HE400-S or the Grado SR60i. You can also check out our list of the best open-back headphones for an in-depth guide.
Closed headphones are relatively well priced and readily available across a wide range of prices. Some models such as the OPPO PM-3 (One of my favorites) come in at less than $400.
Overall, each headphone style comes with its advantages and disadvantages. Whether to choose an open headphone over a closed headphone entirely depends on your preferences.
I hope this guide is going or has helped you make a better and informed decision.
So, which headphone style would you prefer and why?
Leave your comments below. You can also ask questions if you need explanations or views on any relating topic.